Homeless People Gather to Grieve in Santa Rosa
Homeless people and their friends will gather this Saturday, Oct. 24 at 2 pm at Olive Park in Santa Rosa, California in commemoration of the lives of those who have died while living outside. They will walk to the fish sculpture at Prince Greenway Park on Santa Rosa Avenue near downtown for a memorial ceremony.

A Walk to Remember
Dubbed "A Walk to Remember," the event is an opportunity for friends and family members to grieve the approximately thirty people who die without a home every year in Sonoma County. It honors the sacred worth of unsheltered people in their lives and in their deaths.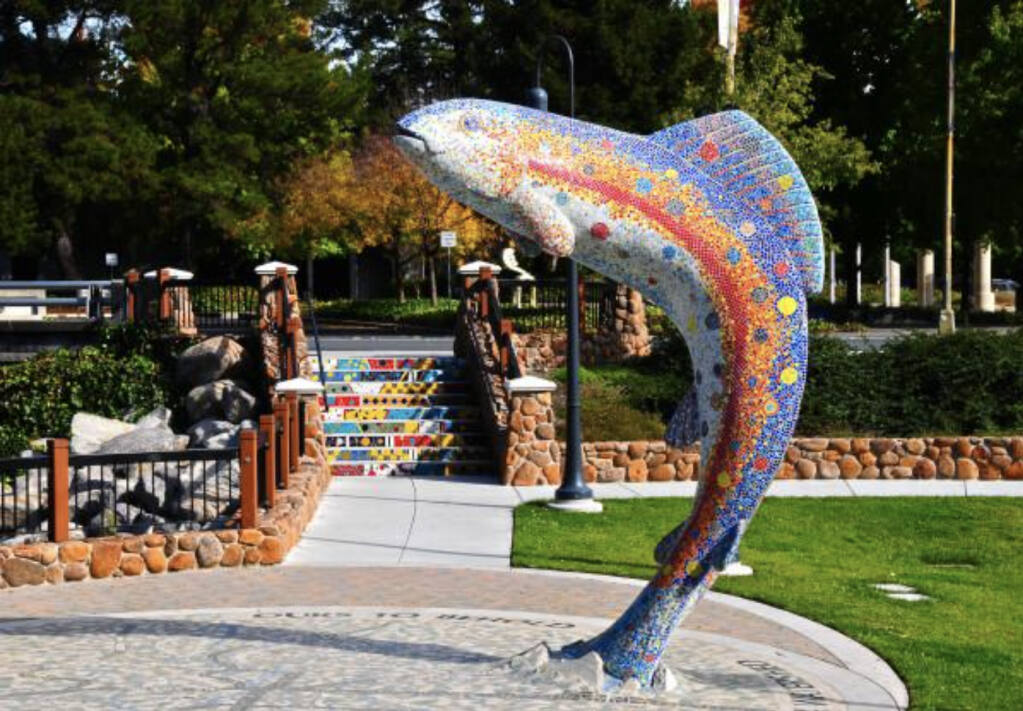 "We would really love it if our fellow neighbors could come out to show your support and see that we are human too," said Lisa Swaney, one of the homeless organizers of the event.
"There are so many tragic and needless deaths among the homeless population, many who go unknown and without funerals or memorials. It is an honor to come along side their friends and family to give them the dignity & respect that they deserve," said Heather Jackson of the grassroots group, Sonoma County Acts of Kindness.
Two men recently died in Olive Park and a shooting left another man dead. These traumas have awakened memories of Michela Wooldridge, the 24 year old woman who was murdered on Halloween night eight years ago.
Read about the Michela Wooldridge tragedy here >>
"These are essential lives and essential memories," said Natalie Hogan, a housed healthcare worker. "We know over sixty people by name who have died on the street since Michela was killed and each of them was essential to those who knew and loved them. By honoring them, we are making a stand for change."
Donations in memory of the dead are welcome at Christ Church United Methodist in Santa Rosa. Write "Essential People" in the memo line of checks.
COVID-19 safety required. Masks and a bag lunch available.
RESOURCES
Sonoma County Homeless
http://www.sonomacountyhomeless.org >>
Birth Certificates & Photo IDs
IF YOU ARE HOMELESS, YOU CAN NOW RECEIVE:
A free copy of your California birth certificate
A free California photo ID card
Step 1: Contact your local emergency shelter or county human services office and let them know you would like a "birth certificate fee waiver" and/or a "No Fee Identification Card Eligibility Verification".
Step 2: Go to the service provider recommended by your local emergency shelter or county human services office to sign an "Affidavit of Homeless Status" that verifies you are experiencing homelessness.
Step 3: If you are in the county in which you were born, take your signed Affidavit to the County Recorder's Office if you need a birth certificate, or go to the Dept. of Motor Vehicles (DMV) if you need a photo ID.
To find out more about how to proceed, go to:
http://www.housingca.org/#!freebirthrecordsids/cwgq
or
http://www.housingca.org/#!photo-id-how-to-sps/tq6io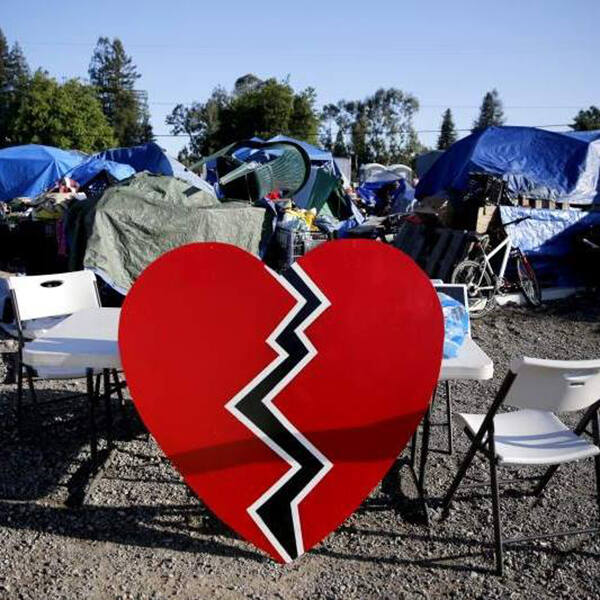 Homeless Action! is a group of grassroots activists in Northern California working towards ending the suffering of people who do not have a home.
Homeless Action! works with and for homeless people in Sonoma County. We are a volunteer group of students, church members, activists, people who are homeless or have been homeless, and concerned individuals working to obtain housing and better conditions for people without homes. We've helped create the safe parking program, held events, protests and marches, educated the public, done emergency response work, lobbied county and city officials and published articles in local papers. If you'd like to get involved or would like more information please call (707) 694-8455
We also sponsor a blog "Voices On Homelessness" with local information and opinions. Let us know if you'd like to contribute.
voicesonhomelessness.blogspot.com >>
We meet every Monday morning from 9:30-11 am at the First United Methodist Church, McMullin Room, 1551 Montgomery Blvd, Santa Rosa. Everyone is welcome.
_____________
THE NATIONAL COALITION FOR THE HOMELESS
If you are not homeless yet, it may be possible to avoid becoming homeless by finding out about prevention or emergency assistance programs in your area. Often these programs can help in paying rent, utilities, or bills.
If you are homeless now, emergency assistance programs may help with health care, food, and temporary, transitional, or permanent housing.
LOOK BELOW FOR ASSISTANCE FINDING LOCAL RESOURCES!
In rural areas, prevention and/or emergency assistance programs may be operated by community action agencies (see the National Community Action Partnership web site).
If you are a teenager and are thinking about running away from home, or if you are already living on the streets, call the National Runaway Switchboard. The Switchboard is a toll free, confidential hotline. Dial 1-800-621-4000 or visit the Switchboard's website.
¿Necesita ayuda? Tenemos una lista de recursos en español>>