About the Sonoma County Gazette
By the community, for the community
The Sonoma County Gazette is 100% Sonoma County local news featuring articles, commentaries, analyses and events highlighting issues that impact our home. The Gazette educates and inspires readers to actively participate in community life.
Our mantra at the Gazette? To build community with compassion, reason and logic. We don't strive to be your breaking news source. But we are excited to be your community-first news resource, presenting the intimate, newsworthy stories about the community you love the most: yours.
We publish Resource Guides to Sonoma County-owned businesses throughout the year, both in print and online: Small Shops of Sonoma County that comes out in December and the Sonoma County Gardener's Resource Guide comes out in March.
Logic and compassion encouraged.
Our community is a passionate one. We rally together and speak up for what we feel is right and just.
Now more than ever, it is also important to bring logic and compassion to the forefront of our discussions and our rallies. Logic and compassion are as mighty of tools as passion and often get us further along in meaningful discourse.
The beauty of newspapers is our duty to uphold the First Amendment, but our duty as citizens is to remember to bring logic and compassion to that right as well. We don't accept hate speech, libel or falsehoods at the Gazette, but we do encourage every corner of every issue to have a safe space for dialogue; we all deserve a seat in our community.
Supported by the community
The Sonoma County Gazette is 100% advertiser supported and FREE to readers. Our advertisers are why this paper exists.
For a current list of where to pick up a copy of the print edition at almost 800 newsstands and local businesses, please visit Find the Gazette. Distributed county-wide from Cloverdale to Petaluma and Sonoma to the Coast, we reach approximately 100,000 readers online and in print each month.
Questions? Contact Us
Managed by community members
The Sonoma County Gazette continues to be published and edited by a local female leader in our community.
Meet the publisher/editor: Amie Windsor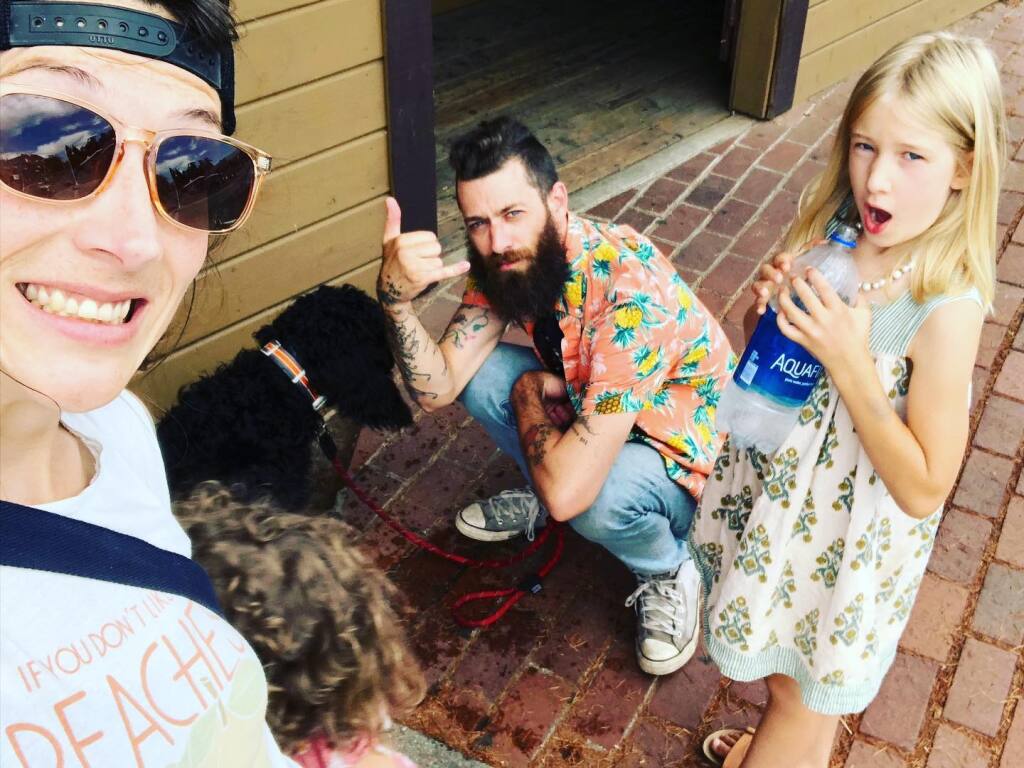 Amie Windsor has been the publisher since October 2020. Prior to being named publisher, Amie was a consistent freelance writer for the Sonoma County Gazette, offering insights into her life, most often as a mother of two young daughters. Throughout her time in Sonoma County, Amie has served as the development associate for Social Advocates for Youth, the Field Representative for Fifth District Supervisor Lynda Hopkins and as a community newspaper reporter for Sonoma West Publishers and the Independent Coast Observer. Amie lives in Sebastopol with her husband Jason, her two daughters and rather large armful of pets, including a dog, cat and seven chickens.
Meet the account manager: Nicole Mearns
Wesley is a graduate of Sonoma State University and loves to play softball. Nicole can be reached at nicole@sonomacountygazette.com.
Meet the webmaster: Roger Coryell
Roger is a self-proclaimed digital marketer/media-person, broadcaster and crazy dog person. Roger comes from a newspaper family, has experience in radio and runs a destination marketing agency in all of his spare time out of Guerneville, where he lives with his wife.
Want to help build the community?
Open writing positions:
Rohnert Park Town Columnist
Mark West Springs Town Columnist
Music Columnist
Please email Amie Windsor with CV, resume and portfolio examples if interested.