Deadlines
NOVEMBER: Grateful for Our Home - DISTRIBUTES Oct 28 & 29
Calendar - Articles – Columns: DUE Oct 12 - 16
Advertisers: DUE Oct 12 - 23 - Press Ready Art by Oct. 23

DECEMBER: Sweet Endings - DISTRIBUTES Nov 25 & 26
Small Shops Local Holiday Guide INSERT
Calendar - Articles – Columns: DUE Nov 9-13
Advertisers: DUE Nov 9-20 - Press Ready Art by Nov 20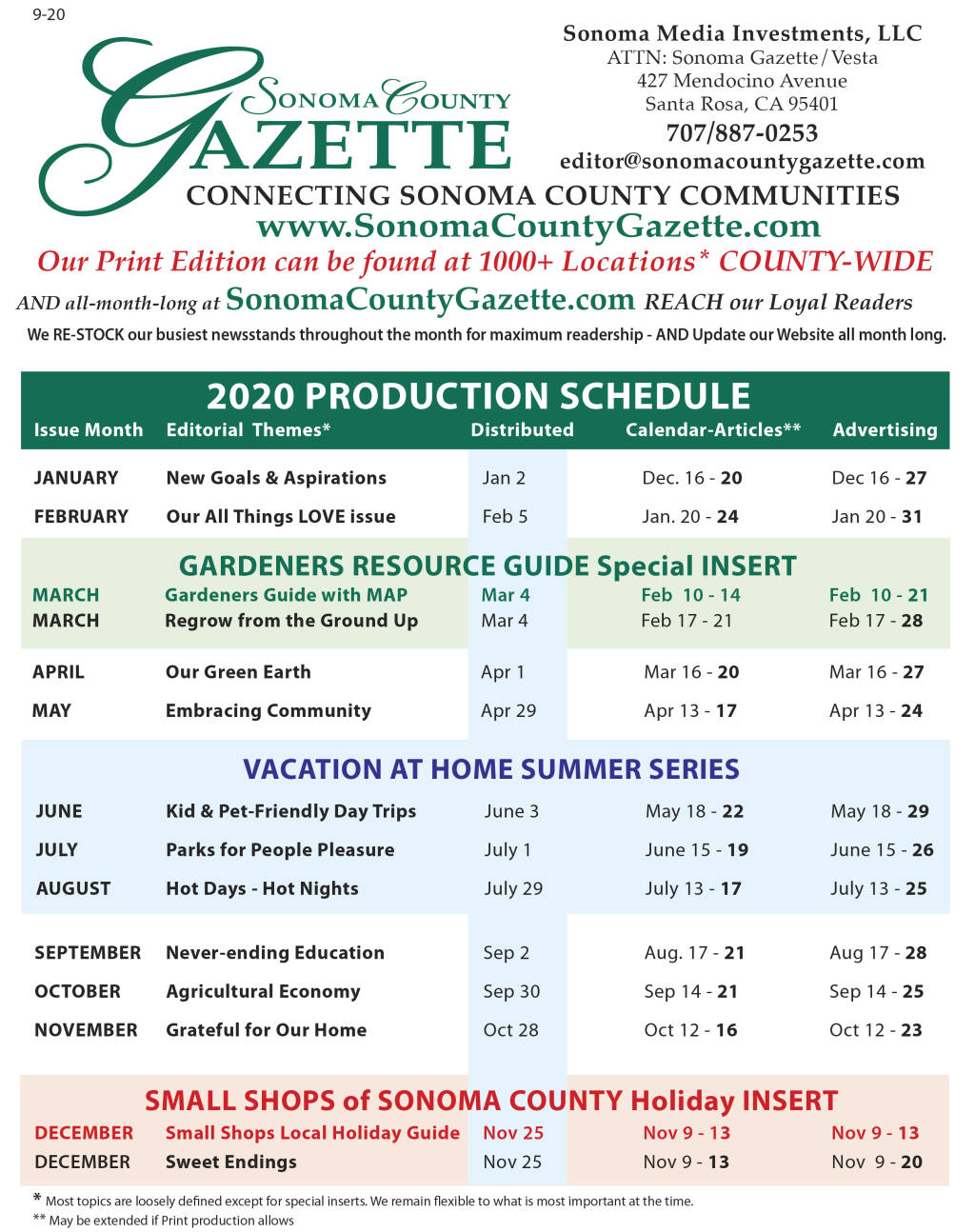 Our PRINT EDITION comes out once a month and is distributed FREE to more than 1000 newsstands, cafés, coffee shops, restaurants & stores COUNTY-WIDE from Sonoma to Bodega Bay and Cloverdale to Petaluma.
Our WEB EDITION is updated throughout the month, with material that doesn't fit into the print edition pages, and items that readers send us to keep our readers informed all-month-long.
Editorial content (articles, Calendar, etc.) must be submitted with the 3rd week of every month for submitting articles and listings for our calendar.
Questions? Contact Us