Trouble for the emerging workforce in Sonoma County and how Social Advocates for Youth (SAY) steps in
The COVID pandemic hit the labor market with reckless abandon. Teenagers and young adults now face unprecedented challenges in becoming work ready and pursuing their career goals. Although unemployment levels are beginning to drop once again, September statistics from the U.S. Bureau of Labor show that the unemployment rate for teenagers is close to 16%. For 20 - 24-year-olds, the rate is 12.5%, almost double what is was just a year ago.
Employment opportunities that are traditionally held by young people are being filled increasingly by adults who are seeking replacement income due to layoffs and business closures. As employers struggle to keep employees safe, they may be less likely to hire minors or allow minors on-site for internships or paid-work experiences. Many young people contribute their paychecks to the overall household expenses of their families. A loss of this income will have a lasting impact on the entire household.
The Career Services Department of Social Advocates for Youth (SAY) helps prepare Sonoma County youth for the workforce. SAY offers a holistic approach to working with young people, providing job retention coaching and help in developing strategies to address barriers that may prevent them from finding employment. Such barriers include housing instability, food insecurity, lack of access to transportation, physical and/or mental health challenges, and many others.
SAY's Career Services team offers various opportunities to support young people in their career journey. Virtual drop-in hours with a Career Service Specialist, access to resume and job searching tools via our John Jordan Foundation Career Hub, work readiness skills training, and placement in paid work experience opportunities are just a few of the services that SAY offers to teens and young adults.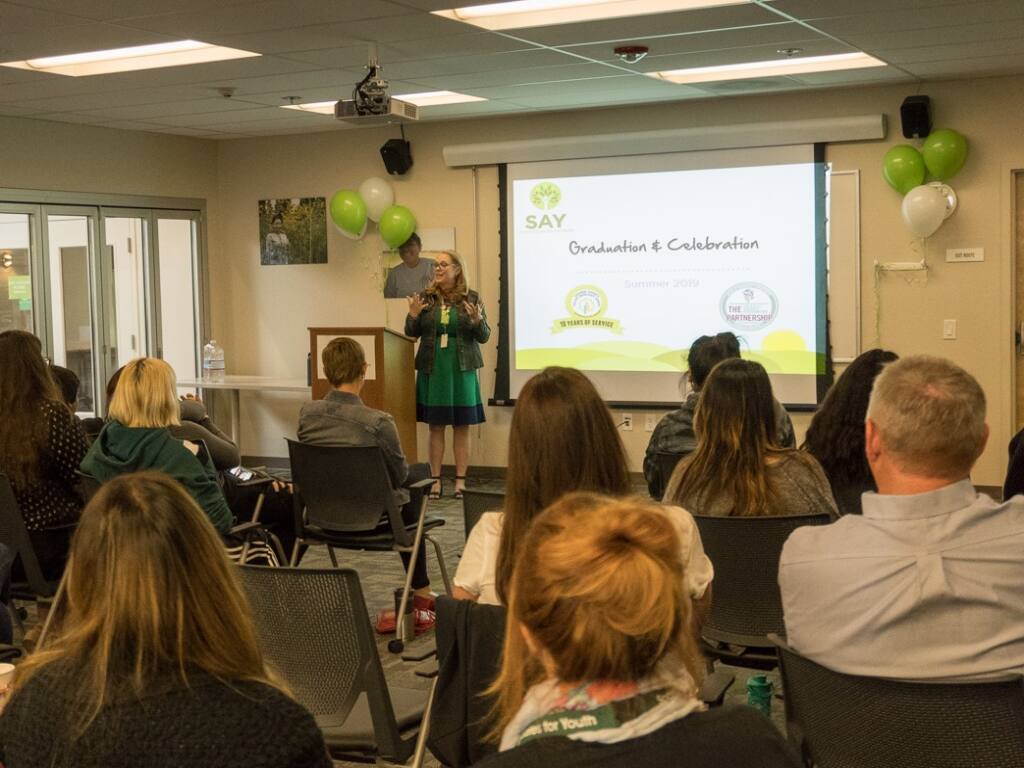 These entry level positions are the foundation upon which our young people build their career-ready skills, gain professional experience, and acquire invaluable references. Without them, the future career path for these young people will become more of a challenge.
For more information on SAY's Career program, check out our website: saysc.org
To help SAY with an online donation, visit our current campaign page:
www.justgiving.com/campaign/3Forty
With your support, we have set a bold goal to raise $340,000 for the youth.
All donations, up to $100k, will be doubled thanks to a generous matching grant from the John Jordan Foundation, the Do Gooder Fund, and St. Joseph Health.