Sipping and savoring Santa Rosa: A downtown wine adventure
Wine abides in downtown Santa Rosa
We've been chatting about things for a little over a year now – and by chatting, I mean I've been throwing my opinion and taco recommendations out to the world, and that's about the entirety of it. Speaking of opinions… I have something I gotta admit, now that we've known each other for awhile… I live in Wine Country, but I don't like wine. I don't NOT drink it if it's offered, but it's not my deal. I could never have another glass of wine, ever, and I'd be OK with that. HOWEVER, the theme for this month is Sonoma County wines, and if there's anything I DO like, it's writing about stuff, downtown Santa Rosa, and Sonoma County. So here we go!
There are wineries and tasting rooms all over Sonoma County, from Claypool Cellars in Sebastopol, where you can sip wine in an old train car, all the way to Ledson Winery in Kenwood, where you can sample wine in a castle. But we're going to keep it local. While there's no chance you can sit in a vineyard in the heart of downtown, you can definitely enjoy the fruits of their harvest at a tasting room, bar, brewery, or restaurant of your choosing there. One of the best things about downtown is being able to walk from one place to the other – make a day of it! Of course, here's my mom side; make a day of it in moderation! Drink plenty of water, and enjoy every sip! I know, I know… quit the harping and let you know what's good downtown this April…
What's good for kids in April?
There are wineries aplenty that allow you to take your children inside, but there's almost nothing I can think of that would make a fun day terrible than this idea. I guarantee that kids don't wanna sit there while adults are drinking glorified grape juice they can't share, and adults don't want to feel rushed when tasting a $45 glass of wine because the bored kid has asked for the millionth time when they're leaving, so I'm not even gonna suggest it.
Instead, save that wine day for when the kids can go to grandma's house, and do something you'll both enjoy – the Popeye the Sailor Man animation celebration! No joke (though it is held on Apr. 1, there's no April Fool's about this!) this screening is of newly restored original Popeye the Sailor Man Fleischer Cartoons in high definition. Afterwards, you'll be able to join animation historians and special guest Jane Fleischer Reid for a discussion and Q&A after the screening. The kiddos may not care about the Q&A, but I've never met a single kid who doesn't love cartoons. Bonus points are that this screening is at 7 p.m., so dinner's been had and this is a great way to wind down before bedtime.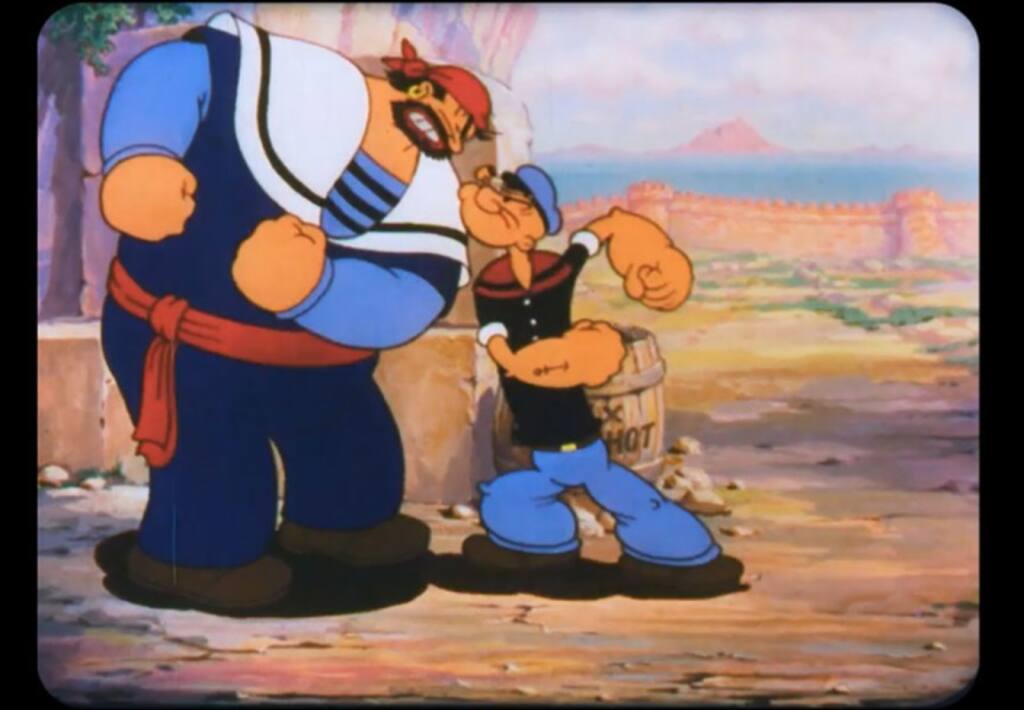 Where: Charles Schulz Museum
2301 Hardies Lane, Santa Rosa, CA 95403
Cost: $15 for adults, $10 for seniors, $5 for youth. Members receive 20% off admission. Museum Theater seating is on a first-come, first-served basis. Tickets sold at the door and online at schulzmuseum.org. Deets: Online registration closes 24 hours before start time, call 707-284-1265 with any questions.
What's good for the adults in April?
Okay, NOW it's time for you adults to get your wine on! Heading to the Old Downtown area of Railroad Square, the 4th Street Cellars is a tasting room and wine bar where their "wines are all handcrafted by third-generation grower and winemaker, John Bambury, whose Bonneau, Egret, and Opal Moon wines reflect their provenance." So, they have great wine, AND you can bring outside food in to enjoy. If you want to make a night of it, there's live music every Friday & Saturday night from 6-9 p.m. You can see upcoming shows here: www.4thstreetcellar.com.
Where: Railroad Square
127 4th St.
Santa Rosa, CA 95401
Hours: Wednesday: 12-7 p.m.
Thursday: 12-7 p.m.
Friday: 1:30-9 p.m.
Saturday: 1:30-9 p.m.
Sun-Tue: CLOSED
What should I get to eat?
Food is my second favorite thing, though I'm generally all about the food trucks and out-of-the-way taco stands, but I had to find a place downtown that had good wine and supports local. I've never been a sit-down dinner type, but Perch + Plow in Old Courthouse Square is worth it. You can get fresh ribeye steak, fish tacos, or bacon brie wraps with a glass of your favorite locally sourced wines. They have a full bar if something stronger is on your mind. If you're into a quiet night out, definitely arrive earlier – at 10 p.m. on Friday and Saturdays, the DJs start spinning the tunes, and the younger crowd gets into a fun night of party-time. Make a reservation at www.perchandplow.com, or call 707-541-6896 to make sure you'll have the dining experience you're looking for – which may be more of the party-time than sitting down nicely, that's all up to you!
Place: Perch + Plow
Address: 90 Old Courthouse Sq, Santa Rosa, CA 95404
Phone: (707) 541-6896
Hours:
Saturday 5 p.m.–1:30 a.m.
Sunday CLOSED
Monday CLOSED
Tuesday CLOSED
Wednesday 5-9 p.m.
Thursday 5-9 p.m.
Friday 5 p.m.–1:30 a.m.