NEIGHBORHOOD IS MY OYSTER
Haven't we all slowed way down? I miss many things but slowing down is good for a Type A like myself. I'm aiming for a B- or C+. With the swimming pools re-opened, life's become garden, swim, read and nap with the cat. Okay, and YouTube. How do you think I'm doing? Close to B minus yet? I had my first audio book download from our library, Ann Patchett's The Dutch House. What a treat to have Tom Hanks reading it, just for me! Another fabulous read was The Story of Edgar Sawtell, a first novel by American author David Wroblewski. I was torn between being immersed in its fascinating world and not wanting it to end.
I moderate my intake of the daily political news. I'm educating myself about the "white problem" – remember when it was called the "Black problem"? Well, it is we whites who have to change, isn't it? Recommended: some of the thoughtful podcasts offered via On Being.
PENNGROVE VILLAGE
Pedro Rodrigues gave me a tour of Penngrove Village, the cluster of mobile homes on Old Redwood Highway near downtown. Forty spaces are home to many tradespeople, according to Pedro. Pedro was born in Point Reyes, but grew up in Kansas City, Kansas. "I came back about 15 years ago for better work opportunities." Pedro lives with his wife and three children, with his father Francesco, a landscaper. Pedro and his four cousins have a painting business. "Our jobs are mostly in Marin, but I'd love to pick up more local work," he said. During the COVID work slowdown, he painted his home, built a deck and helped a neighbor with their deck. Another neighbor requested Pedro paint her home. In his spare time, he plays disc golf at local parks. His passion for the sport grew, taking Pedro and his friends to Santa Cruz, Tahoe, Redding and Oakland. Reach Pedro at (707) 971-2168.
GERRY HASLAM AT HOME
Anthony and I have a standing date on Monday afternoons, walking a few blocks to visit Gerry and Jan Haslam. These Penngrove stalwarts built a home 34 years ago when Gerry was a professor at SSU. He loves to tell good stories and we are eager to hear them. Gerry was born in Bakersfield and was raised in Oildale. He played football and ran track in school. He always wanted to be a writer and started covering his high school sports for the LA Examiner, through a special program offered to teens. He soon became a stringer for sports coverage for the Fresno Bee and the Bakersfield Californian. He earned his BA and MA in Language Arts from San Francisco State University, and a Ph.D. in American Studies from Union Graduate School. He has published 21 books and edited 9 books as Gerald W. Haslam. His novel Grace Period won the Eric Hoffer Legacy Fiction Award, 2016. Straight White Male won the 2001 Western States Book Award, "Arguably his…greatest book," Jonathan Kirsch, L.A. Times.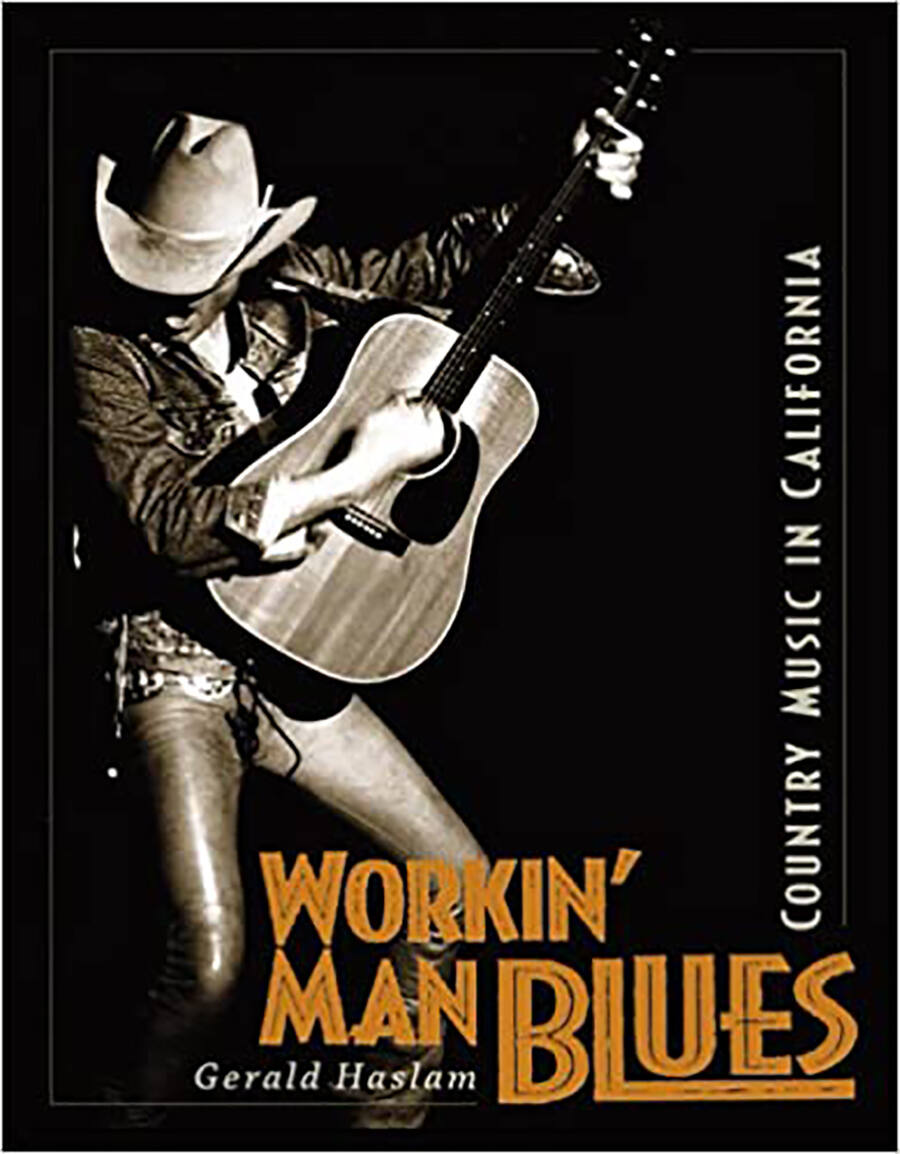 Anyone interested in music will want to read Workin' Man Blues: Country Music in California and winner in 2000 of the Ralph J. Gleason Award from Rolling Stone. He has celebrated California's rural and small-town areas, its poor and working class people of all colors. "No matter what our color or sex, we have more uniting than separating us. What is most important is that we are all members of the human family," writes Gerry in the introduction to Where Coyotes Howl and Wind Blows Free, with daughter Alexandra Haslam Russell. For some short stores in the [Fun Stuff] link see www.geraldhaslam.com .