Free online courses connect LGBT seniors
The impact of the COVID-19 pandemic has been especially challenging for lesbian, gay, bisexual and transgender (LGBT) seniors. Having experienced a lifetime of discrimination, they tend to be reluctant to reach out for support and many, lacking connections with family or children, are now even more isolated.
Among the many free courses offered by Santa Rosa Junior College's Older Adults Program are several classes focusing on the unique interests of LGBT seniors. These classes are offered in a discussion group format where they can connect with each other and share their common history in a safe supportive atmosphere. Now, due to the pandemic, many of the Older Adult classes are being offered online via Zoom and are more accessible to those who may have not been able to attend in the past.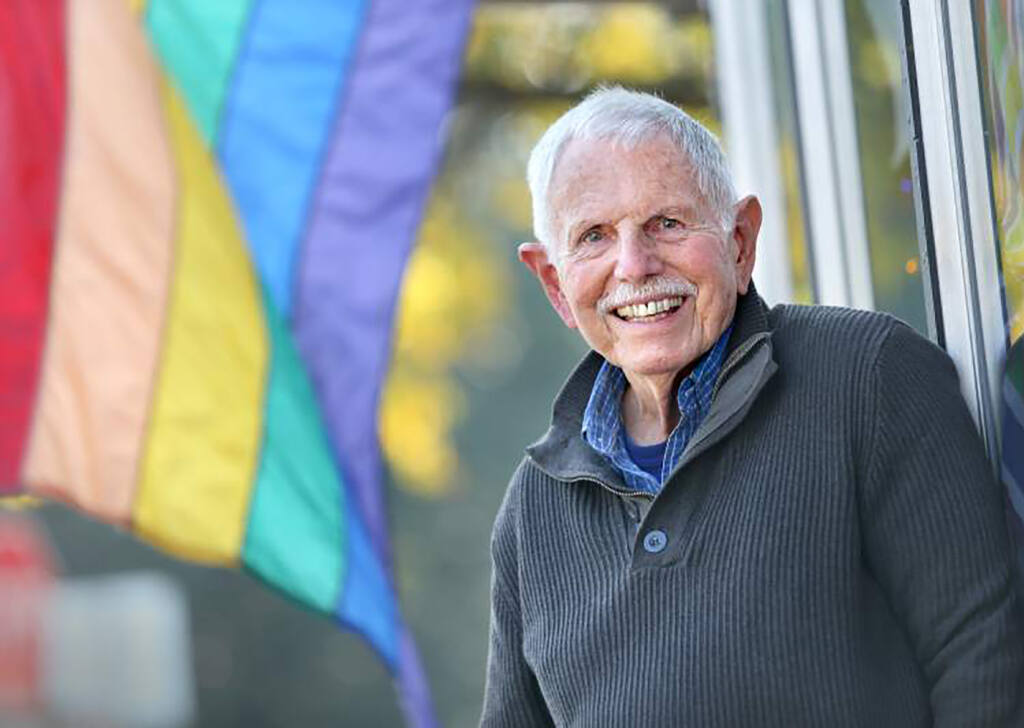 "Aging Gayfully!" classes explore the opportunities and challenges of LGBT aging while providing a safe place for students to share their unique life stories and common concerns. An introductory class provides helpful aging strategies and will meet on Saturdays 11 am to 1 pm. An ongoing class for those who have taken previous classes will meet Thursdays. 11 am to 1 pm. Both classes will start the week of January 18th. Instructor Gary "Buz" Hermes MA, an LGBT Aging Consultant, brings to the classes over thirty years of experience serving the LGBT community and his research into both LGBT and general aging studies. For more information email ghermes@santarosa.edu.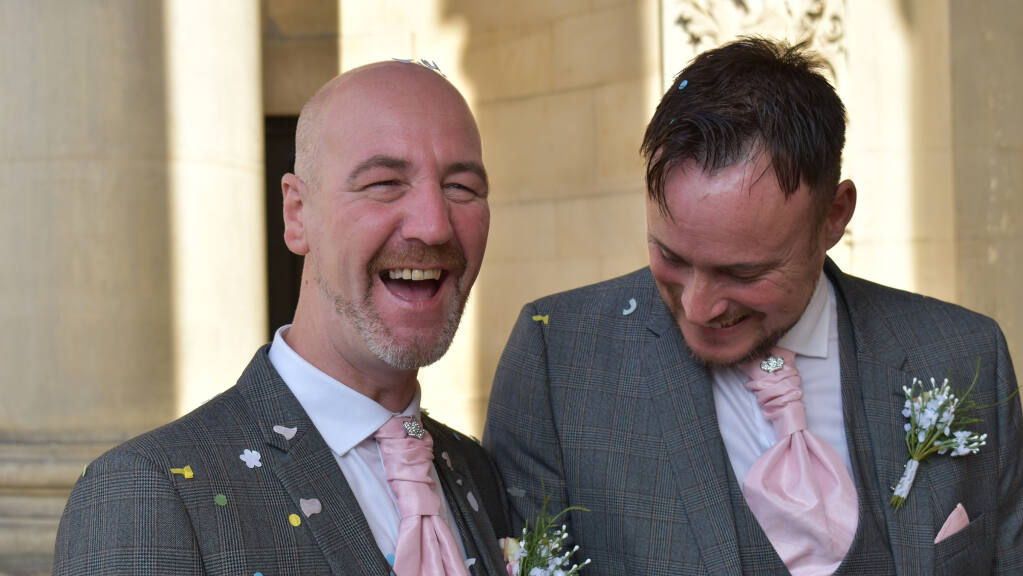 A note from the instructor:
My Saturday "Aging Gayfully" class in an introductory class. Each week we cover a skillful aging strategy including becoming aware of the impact of internalized ageism and our history of living with LGBT-phobia; the importance of life review and life repair; anticipating and adapting to age-related changes; cultivating interdependence; identifying resources and setting up support networks; and important end-of-life preparations. The Thursday class is more of a "lab" in that students are invited to bring personal aging discoveries and challenges for the class to discuss. New students are encouraged to take the introductory class first but are welcome to join either class. Both classes include much humor and shared wisdom.
Sign up for classes: https://profiles.santarosa.edu/gary-hermes
"LGBTQI History: A Sonoma County Timeline" gives LGBT seniors an historical perspective of Sonoma County's LGBT community and provides an opportunity for students to share their own memories and experiences. In Spring semester 2021, we will cover the early 1980s into the 1990s. Instructor Tina Dungan MA, has taught in the Older Adults Program for over twenty years, is a founding member of Lesbian Archives of Sonoma County and co-creator of the Sonoma County LGBTQI Timeline. The online class will meet on Wednesdays 1:30 to 3 pm starting January 20. For more information email cdungan@santarosa.edu.
In addition to online discussion groups on a variety of topics, Santa Rosa Junior College's Older Adults Program also offers free online classes on creative arts, autobiographical writing, health and fitness, and musical experiences. For a complete schedule go to https://older-adults.santarosa.edu/.
A word from the instructor:
In general, LGBTQI people here in Sonoma County are far more accepted than we were in the 1970s when we began creating our community and doing so much cultural and political work.
The political climate here is pretty progressive compared to other parts of the state and country. There was a time in the 1980s-90s when there were several openly Lesbian and Gay people running for office and attaining official status in local politics. We couldn't have done that without the support of our straight allies in the community at large as well as those who held office and opened doors for us.
These days, the Transgender community is facing the same kind of issues that Lesbians and Gays experienced 40 years ago and more. There is still a lack of understanding and communication…so the fight for equality continues.
Come join the class…there's no homework and it's free! We have guest speakers who "were there" when it happened! And all are welcome to share their own histories and participate in spirited conversation about what our history has meant to us all.
This coming Spring semester 2021, we will be covering the 1980s – 90s.