Fighting Fire Rekindles Friendship
As fire season has begun a bit sooner than in past years, it has also become another good reason to connect with friends, albeit at a distance or through Zoom. For me they are also my neighbors. We all have felt the desperate need to prepare for whatever may come but in spite of that, inertia can set in with a feeling of 'what's the point?' Thankfully, we do not have to remain in that mindset but can move on, up and out of it by taking the pressure off our brains and focusing on what we can do to help others and ourselves instead.
A few weeks back, as friends and neighbors, we started weekly distanced get-togethers to think about how we could help each other and consequently help everyone in the neighborhood. We had all been doing some clean-up on our own properties and wanted to find ways to reach out to help others who might need support. We called on the help of Firesafe Sonoma to learn more.
A nice gentleman from Firesafe Sonoma, by the name of Stuart came to each of our properties to enlightened us on what more that we could do to help prepare for future fires. Knowledge is both strength and hope and Stuart provided both of those extensively. Wood stacked next to or near trees or houses? Bad idea. Bamboo, which we love – get rid of it! Filling cracks in the house? I never even thought about that one. It is those tiny sparks that can get in and burn the house from the inside out hours after they get in there. At our house we got an exceedingly long list but that is okay, I want that list. Stuart also provided a couple of links to videos that might be helpful to anyone interested in protecting their residence. The first video "Your Home Can Survive a Wildfire" on YouTube at https://www.youtube.com/watch?v=vL_syp1ZScM gave numerous ideas to protect the home.
The second video is from IBHS Research Center entitled "Ember Storm Test Highlights" also on YouTube.
It is also a bit ironic that this is the time to prepare for winter by collecting our wood to keep us warm all winter here in the redwoods. After a busy day with the help of a dear friend loading and hauling firewood we ended up at the Union in Occidental for pizza and beer. We tried the Golden Garlic pizza with white sauce, with a complimentary bruschetta. Wow (I am using that word a lot lately, not being able to go out as we used to and feeling as if certain eatables are being tasted for the first time), that pizza was delightful! Caramelized onions with marinated mushrooms and a light white sauce with cheese layered on a crust, so soft but crunchy at the same time, I had to close my eyes and meditate on the texture and flavors.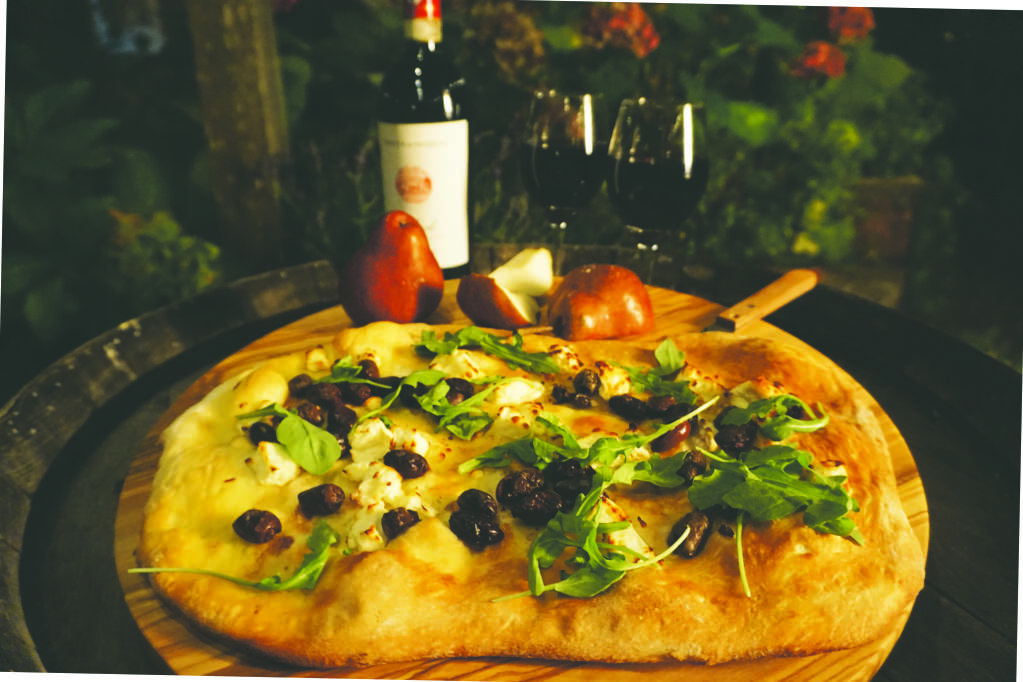 Sitting on that patio at the Union in the shade of the rose bushes, noticing Barbara, the owner cheerfully chat with customers through her mask was a bit of friendly comfort for both new and regular diners. The Union is a family affair that truly puts 'friendly' into the concept of family. Barbara is like a young mother with an old soul that puts everyone at ease and helps them feel welcome. When you go to the Union, check out Barbara's new book "Images of America OCCIDENTAL", sold at the restaurant. The book is a rich and visual journey through Occidental's past and the people who gave the town a certain romance, color and flavor. It's a town that has survived both fires and earthquakes.
Barbara and her husband Frank have a very moving connection to Cristo and the Running Fence which graced the landscape of Sonoma and Marin. But that's another story.
The Union is open Fridays, Saturdays and Sundays. www.unionhoteloccidental.com, 707-874-3555, 3731 Main Street, Occidental, CA 95465
We cannot always control the life of a fire, what we can do is give ourselves hope by connecting with and caring for our neighbors and friends, and of course, throwing in a pizza, sure doesn't hurt either.