"...BUSTING OPEN", Onye Onyemaechi On Black Lives Matter
Onye Onyemaechi, founding director of his organization, Village Rhythms, is a man of peace, communicating his message through healing music, dance, writing, speeches, celebration, laughter, and fun.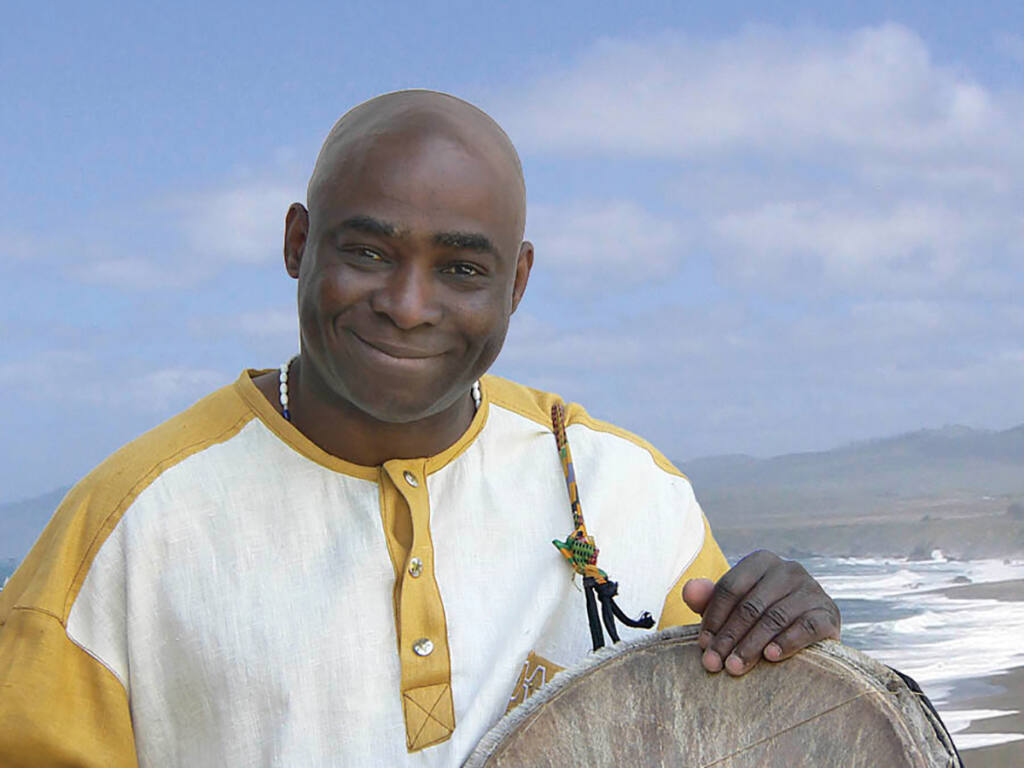 Onyemaechi came to this country 50 years ago at age 16, from his Nigerian birthplace, to get an education. He earned an MBA from Boston College. He grew up in a village within a "very important," family, he relates in our interview at his Santa Rosa home. When he was 30, his father was murdered. "It was internal, in the family," he says. Onyemaechi has lived in Sonoma County 27 years.
"I began to play music in my mother's womb, kicking, moving around, singing. I came out to the earth then," he says. He's been performing musically since the 1980s on drums, either solo or with his band, the Messengers, about ten times/year.
Onyemaechi is a brilliant and deeply caring man whose music is "a fusion of West African music, incorporating elements of traditional instrumentation." He strives to "bring people together in celebrating life and exposing the injustices of humanity."
His band is multiracial. "We're brothers," he says. He writes most of his solo music and joins the Messengers in writing group numbers. Besides his powerful drumming he also plays African flute and other African percussion instruments, doing all the vocals, which are in English or involve the chanting of "poetic" sounds. "They tell stories about peace and love, world crises, and why can't we live together. Why are we fighting?"
"The meaning of music is to allow individuals to purify their uncertainties about life and bring it to a place of reconnection." His songs, which parallel his speeches, thematically attempt to "transform people with consciousness to a place of healing, regaining clarity, oneness, respect, tolerance, and acceptance." During these dark days of sheltering, Onyemaechi is practicing alone or getting involved in virtual workshops. The band "meets" via Zoom every two weeks.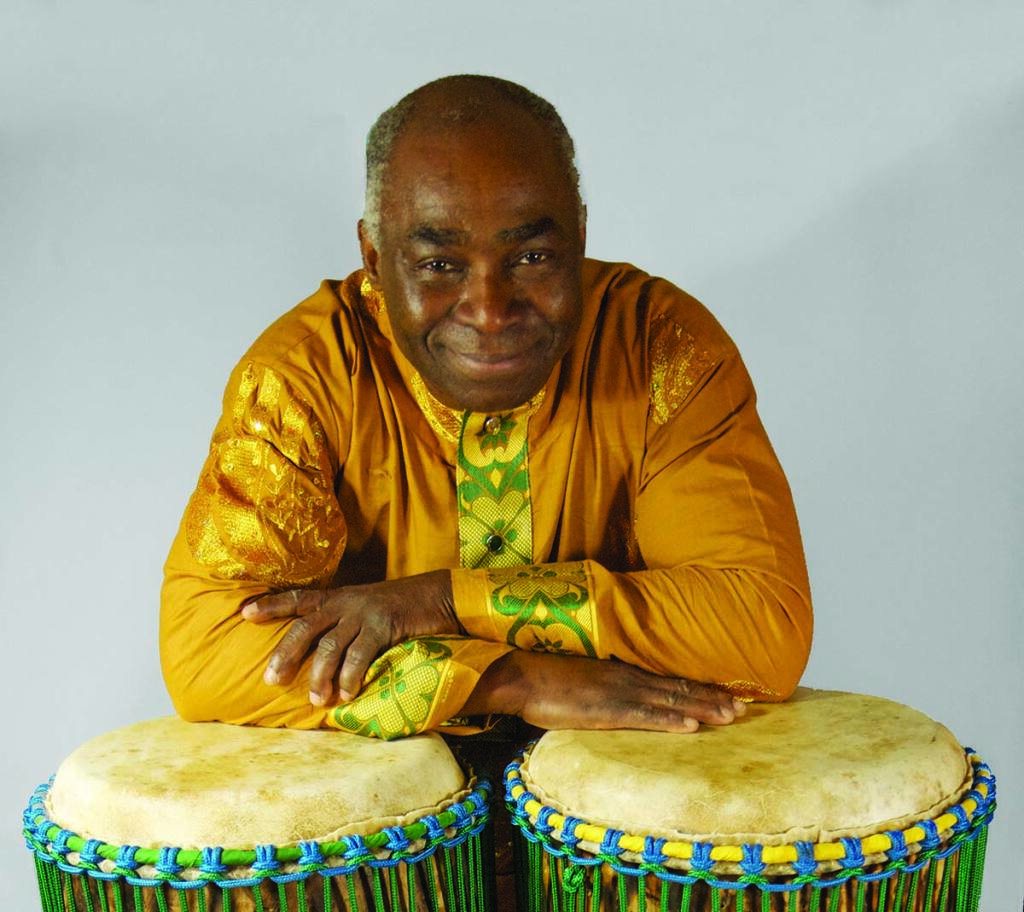 I directed the conversation to the subject of racism and Black Lives Matter. In North Africa, he didn't know about racism. That changed when he came to this country. "Racism is ignorance, an illness, a disease." Onyemaechi speaks of "systematic obstruction," in this country, along racial lines. "Slavery happened over 400 years ago but things haven't changed. We're brothers and sisters fighting against each other," he says. He doesn't think this has improved since slavery days. Even in Sonoma County where he's generally accepted, "You can feel it, but you can't identify it. You know it's there."
Of Black Lives Matter, Onyemaechi says, "I understand the request to be heard, like everyone else. It's been an awakening, a beginning. It's not going to stop now."
Under the oppressive weight of disease and economic suffering, he puts much of the blame for the violence on the authorities' response to largely peaceful protests. "People have to resist. They're exploding inwards. They can't wait any longer. People are busting open."
For more info go to http://www.villagerhythms.com
https://www.onyeandthemessengers.com For music go to https://www.youtube.com/user/onyedrums
.