Anticipate a long-term solution for West County high schools
Over the course of several West Sonoma County Union High School District (WSCUHSD) board meetings and public town halls this fall, it became apparent that the district was heading down a path towards closure of a comprehensive high school in order to balance the budget. While discussions about school closures can be heart wrenching; this particular closure – with its rushed timeline, during a pandemic, and on the heels of significant area floods and fires – struck a deep chord with students, parents and community members.
The potential of a parcel tax for the school district and a tourism occupancy tax to benefit West County fire and emergency services as well as provide funding for a wide range of educational programming gives West County residents a ray of hopeful anticipation. These bridge funding measures would allow our schools to remain open with consistent and robust programming while strategic planning and possible district unification is examined to determine how to best serve our students well into the future.
Why explore district unification?
The legacy of Sonoma County's agricultural background with communities spaced far from one another has had a lasting impact in our region with more school districts than any similar county in California. While both a 2004-2006 unification study and a 2010-2011 Grand Jury study indicated potential educational benefits and cost savings for district unification, there hasn't been community will for such action to take place to date.
We now find ourselves, a decade later, still facing similar issues. While the feeder elementary districts have worked with the high school district to mitigate challenges around curriculum articulation, each of the ten districts feeding into the high school district have their unique way of doing things. Previous studies indicated that a K-12 district could provide more consistency for students. Additionally, many districts are still struggling to balance their budgets due, in part, to overhead of district operations.
What is the process for a district unification study?
Statutory conditions are set forth by California Education Code regarding the reorganization of school districts. These conditions fall broadly into four categories: economic, educational programming, equity, and community identity.
A unification study may be requested by a number of different entities. In this case, the West Sonoma County Union High School District (WSCUHSD) requested that the County Committee on School District Organization (CCSDO) initiate the study.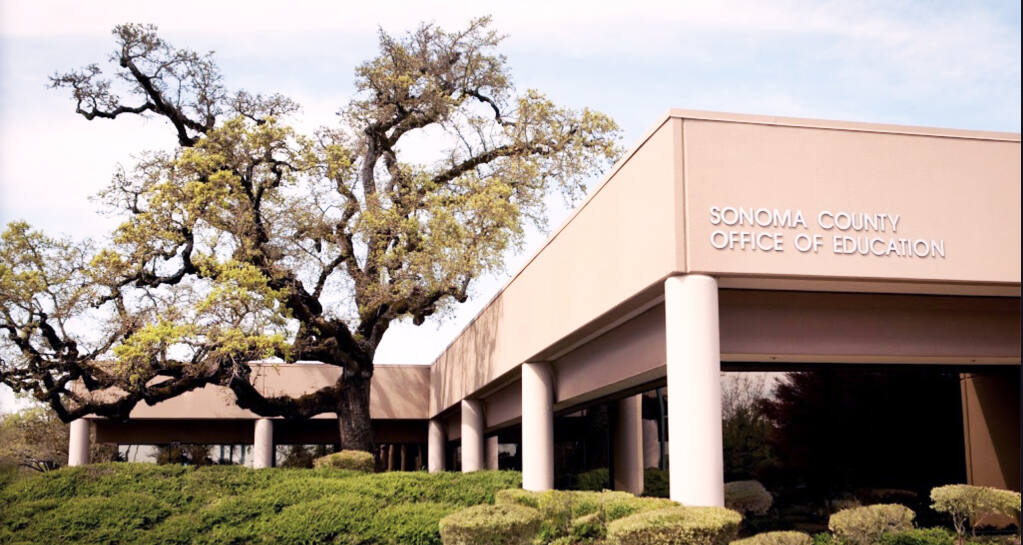 At their December 14th meeting, the Sonoma County Office of Education (SCOE) voted to opt-in as a co-participant of the study. This will enable SCOE, in addition to the CCSDO, or any included school district, to bring a unification request forward to voters if the report's findings show benefit. Additionally, statute allows for the County Board of Supervisors, the electorate (voters), or even the City Council to move school district unification forward.
The study will evaluate two separate scenarios:
1) Unifying the WSCUHSD with some or all of the ten feeder elementary districts within its boundaries and 2) Creating two separate districts - one within the attendance area of El Molino and another within the attendance area of Analy.
The next step in the process is for the CCSDO to approve a Request for Proposal (RFP) that will be distributed by SCOE to qualified independent agencies qualified to do this work. County Superintendent for Public Education Dr. Steven Herrington has indicated a target date of March 1, 2021 to distribute the RFP.
The study will take approximately 16 months. Because the ultimate decision about whether to move forward with any scenario set forth will be up to the voters, it behooves the public to stay engaged and learn about the process as it unfolds.
How to Engage / Next Public Meetings:
Agendas for upcoming meetings are published in advance. While the unification topic may or may not be on the agenda at each meeting, you can see what will be up for discussion and / or action several days in advance. Due to pandemic mitigation measures, all California public meetings are available online, fortunately making public participation very accessible.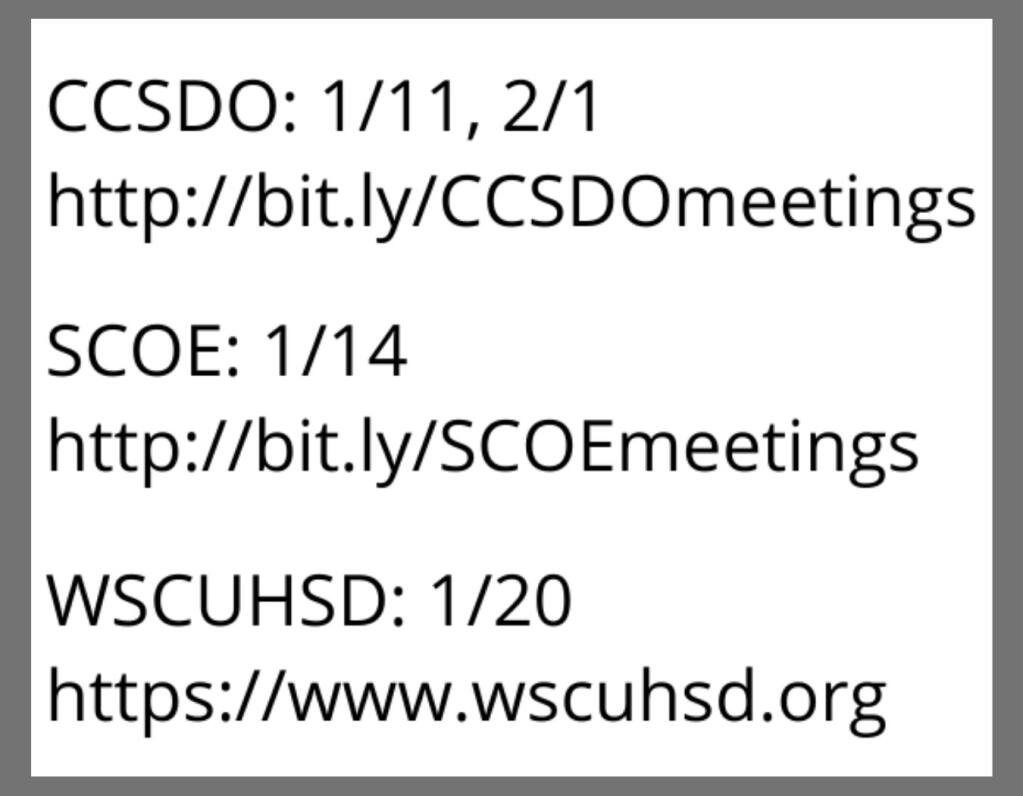 Debbie Ramirez is the mom of an Analy sophomore and a 2020 Analy graduate. She served as a Trustee for the Sebastopol Union School District between 2010 - 2019 while the district navigated through declining enrollment, increased costs, state funding deferrals, strategic planning, school closure, and campus reconfigurations. A long-time fan of public meetings, Debbie appreciates the newfound transparency and opportunities for involvement by way of live streamed public meetings due to pandemic mitigations.